Awesome Corporate Events in Singapore
Get Out! is a one stop shop for organisations and companies looking for a fun indoor and outdoor team cohesion events for their employees. Study after study show that promoting a healthy lifestyle among your employees leads greater productivity. Read more about team building events here.
With entertaining emcees, engaging stage games and amazing entertainment, a Get Out! D&D event will constantly engage and entertain your guests! We have holistic packages to choose from to make your decisions easier, and can also work with specific requirements! Read more about dinner and dance events here.
We have designed our family day package to include all you need to run a successful and fun family day for your company, and if you ever need us to go a little further with the event simply take a look at our optional top-ups. Read more about family day events here.
What our Clients say
Since 2012, our event organizer team has been creating amazing corporate events and changing the mundane scene in every city we go to. From a straightforward programme, to a complex dinner and dance or corporate retreat, members of our event planner team has the contacts, experience and creativity to make it happen for your company. Here's what some of our clients have to say about the experiences they had with us!
Your Event Starts Here
If you have an idea for your upcoming corporate event, or need some ideas for your next committee meeting,
just fill in the form below and we'll get back to you with a proposal, usually within 2-3 days!
Programmes for Cohesion in Singapore
If you're looking for a bit of fun or just want to get together with your friends, these programmes are the most suitable!
HoverGP™ (new!)
Run a HoverGP™ GoKart race in any location in Singapore, at anytime you want! No frills, No age limits, No driver's license required. Just tons of fun, cohesion and laughter at the venue and time of your choice. Just tell us when and where you'd like your race and we'll be there! HoverGP™ is exclusively run by Get Out! Events.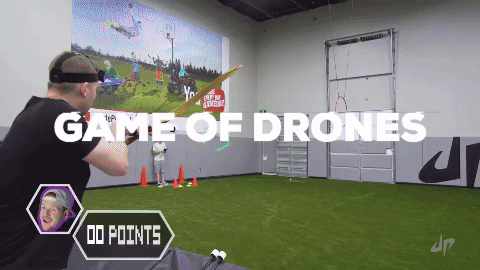 Game of Drones™ (new!)
It's time for high-speed drone racing! Come in your teams, and battle with our latest state-of-the-art indoor drones! Show your friends what you've got up your sleeves by piloting your drone around obstacles, achieving missions, and avoiding the arena defences all at once! Game of Drones™ is exclusively run by Get Out! Events.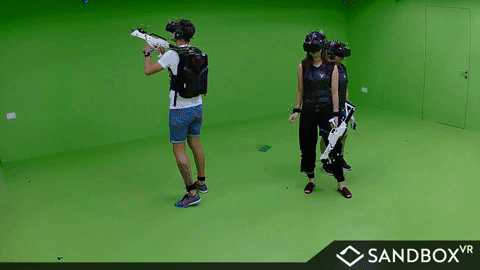 SandboxVR (new!)
We combine the latest VR technology, movie quality real-time motion capture rigs and AAA-quality game experiences to allow our guests to Play Again, Together. Sandbox VR is a cutting edge experience straight out of science fiction that your guests have never experienced before and is an experience that cannot be had at home.
Programmes with Learning Outcomes
If you're looking for activities with a more specific learning outcome, these programmes are the best!
Remember your first ride on a bicycle as a kid? Remember the fall, the scratches, and finally, the feeling of successfully riding your very own bicycle without training wheels on? So many children never get to experience this cherished memory, and that's where your team comes in!
The Get Out! team has developed 2 special programmes for events on Sentosa. If you want to bring your team to the extreme, pick our Sentosa Beach Games aka Versagility on the Beach! Want something less intensive but instead, want to explore the many secret corners of Sentosa? Then the Hidden Fortress programme is for you!
Japanese Nagomi Art Workshop
Our latest curation is a Japanese Nagomi Art workshop using Soft Pastel. Soft Pastel is a type of art material that create warm and gentle tones in a piece of art. Japanese Nagomi Art creates a transparent and gentle artwork through the use of simple techniques, using our fingers and soft pastels.
Race around the most iconic and historical spots of Singapore such as Chinatown, Little India and Arab Street.
Go big or go home! The Casino Night programme guarantees a night of fun, risk and reward for all your participants!
If you were always amazed by how medieval weapons were used to conquer and win wars, here's your chance to experience it as a team!
The In It To Win It program is one of Get Out's original and most popular corporate events based on the popular TV show – Minute to Win It!
Zombie Escape is a Zombie Themed Escape Room programme that transforms your event venue (any venue!) into a nail-biting adventure.
Wild Card Bingo is a mix of interaction, excitement, fast paced fun, and thought provoking trivia challenges.
Our scavenger hunt experiences provide your employees with tools and strategies they can use to improve their workplace relationships and productivity
Whether you are looking for fast-paced, action-packed fun or a suave and sophisticated evening with our quiz nights, we have all the right tools to bring your dinner event to life
Everyone wants to be a star and with this Hollywood-style cohesion program, they can be!
Pick a place of attraction and overcome challenges as a team. It's not always about speed in this programme!
Given limited time and material, teams will work together to build bridges to overcome obstacles in this engineering challenge!
Let us bring you this game show event so you can enjoy Get Out's fast-paced live action and Hollywood-style showmanship!
Versagility is a high-energy activity that has something for everyone. The aim of the team challenges is for each team to earn the most points
Tests the teams to innovate, execute, meet performance measures and integrate diverse work processes.
Teams are provided materials to develop a blueprint, build a vehicle complete with chassis and body, pass a safety inspection and then Let the Race Begin!
The Big Picture reinforces the importance of co-operation, communication and teamwork. The success and quality of their picture depends upon their ability to co-operate rather than compete.
Your Corporate Event Starts Here
If you have an idea for your upcoming event, or need some ideas for your next committee meeting,
just fill in the form below and we'll get back to you with a proposal, usually within 2-3 days!